Welcome to
Brothers Plumbing and Heating Supply Co.
your one stop for all your plumbing and heating needs
Care and professionalism are our order of the day
914-592-3070

To Our Valued Customers:



we want to thank you for your patience and loyalty as we continue to work through this unprecedented time. Since the start of this pandemic, the health and safety of our staff and customers has remained our top priority.

Based on New York State guidelines, we are happy to announce that beginning June 22, 2020 we will again be open for direct counter service. The following is a list of precautions and procedures we are implementing to ensure the safety of everyone that walks through our doors:


Professional cleaning and sanitization of our spaces prior to opening.
Sanitizing high touch surfaces throughout the day.
Hand sanitizing pumps will be available at the counter.
Protective plexiglass will be set up at the counter area to maintain safe interactions between staff and customers.
All customers are required to wear a mask upon entering.
Only one person per company will be allowed inside to place the order.
Social distancing will be enforced. Lines on the floor will be spaced 6 feet apart to indicate safe distances.
Once orders are placed at the counter, the customer will pick up materials from the loading dock outside.
In order to avoid overcrowding, we encourage you to call your order in advance whenever possible.
Deliveries to job sites will continue. The driver will drop your order at a convenient curbside location.


We value each and every one of our customers and thank all of you for your continued loyalty and support. Our hours of operation will remain Monday through Thursday 7:30-4:30, Friday 7:30-4:00, and starting October 17 - Saturday 8:00-12:00. If you have any questions or concerns please don't hesitate to email or call.

Take care and stay safe and healthy.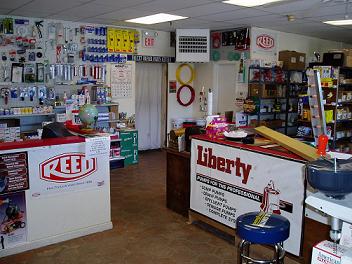 Hours of Operation

Monday thru Thursday
7:30 am - 4:30 pm
Friday
7:30 am - 4:00 pm
Saturday
8:00 am - 12:00 pm
We will resume Saturday hours beginning October 17, 2020